This is the fifth of a series of LinkedIn posts where Paluma answers the question:"How efficiently can you track the profitability and cost management of your services and operations?". Previous posts are available in our Blog and LinkedIn pages.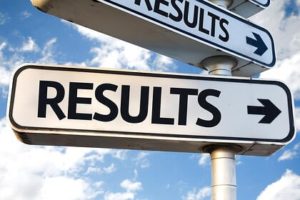 In previous post we present the second phase of the process to setup MS's HQ cost allocation, i.e. processing units. In this post we will present the results.
Results
The first allocation round presented the distribution of HQ's Infrastructure costs which amount to circa CHF 20m. The allocation of Infrastructure cost will use the proportion of the chosen driver, i.e. Local office's headcount. The allocation result is the following:

The first allocation round used 3% of MS's total cost and impacted more on Asia Pacific with higher proportional headcount.
Following a waterfall structure in SAP PAPM, MS will allocate the remaining HQ's costs and drivers:
 IT Service Desk ⇒ charges (number of minutes) per call to IT Service Desk
 HR Costs ⇒ Salary x Salary GAP x Headcount as a proxy
 Admin expenses ⇒ Operating expenses
The Opex allocation results at end of each round were the following:

The weight HQ costs in the structure of MS decreased gradually from 15% until 0% at the end of the four rounds of cost allocation. This process impacted more heavily in Asia Pacific (+18.7%), followed by North & South America (+18.5%) and EMEA (+15.8%). Partial impacts were the following:

The impact of each round impacted differently each region:
| | |
| --- | --- |
| 1. | Infrastructure costs impacted more Asia Pacific as it has the higher proportional headcount; |
| 2. |  IT Service Desk costs impacted more Asia Pacific as the region with higher number of Service Desk calls; |
| 3. | HR costs impacted more the North and South America region as it presented higher salary gaps than the other three; |
| 4. | Admin expenses impacted equally. |
Using SAP PAPM, MS can analyse the distribution of flows of its several graphical representations including Volume Flows at the end of each round:
We at Paluma have an extensive track record working with CFOs and supporting organisations in Europe successfully digitalise finance functions, leverage analytics and ensure compliance with new accounting standards. Therefore, we can advise your business with the best solutions to fulfil your goals.
By André Almeida